* NZ Ambassador, Mr Stephen Payton
visited Japan New Zealand Centre on 2 Feb 2017: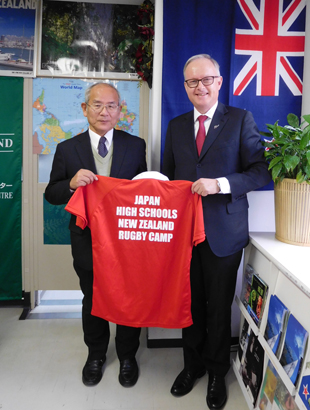 ************************************************************
* JNZC Members' Meeting: "Christchurch Boys' High School Group's Visit

JNZC welcomed the 15 boys with 2 escort teachers of Christchurch Boys'
High school group on 25 April 2018 during their Japan tour.
The JNZC members had a wonderful exchange time with the boys.
The boys performed their school HAKA at Osaka castle Otemon Gate.
The JNZC members were impressed with that They were "Fine Young Boys" .
The staffwriter of Sankei Newspaper visited and interviewed the boys and the teachers.
The article was inserted at Sankei Newspaper on 26 April 2018.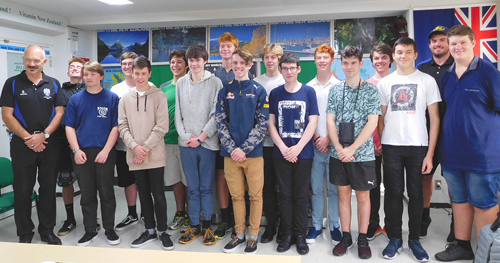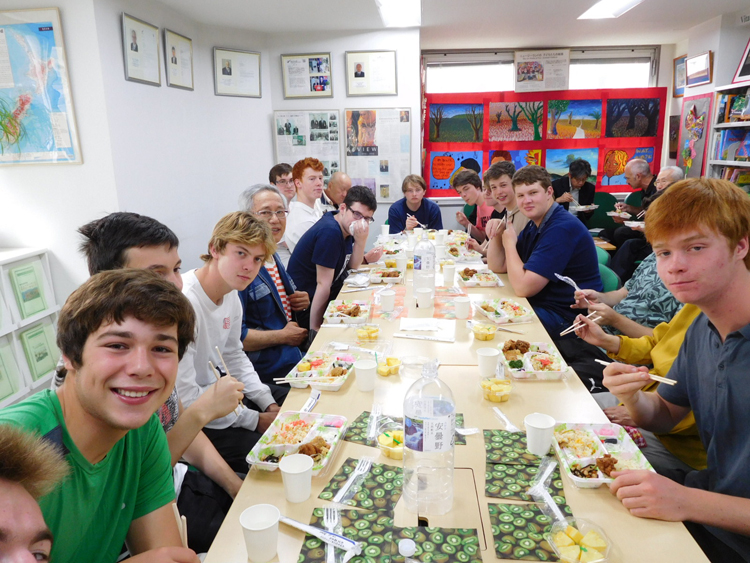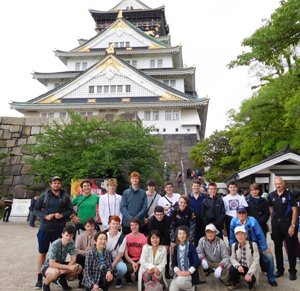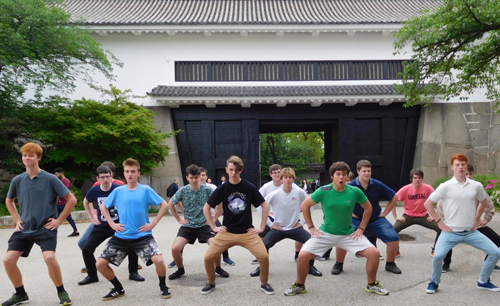 CBHS School Haka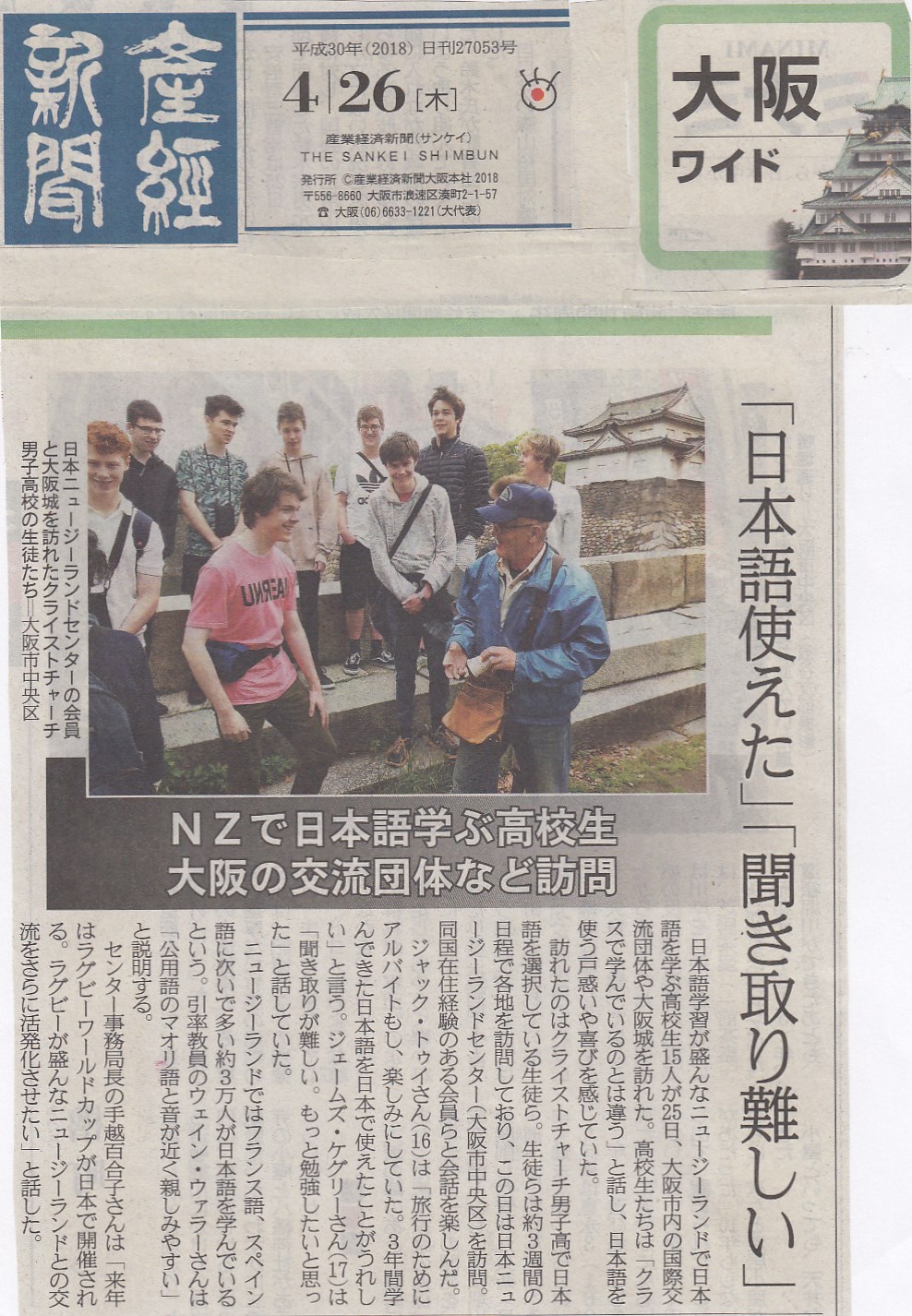 Sankei Newspaper Article on "CBHS Group visit to JNZC: 26 April 2018
●JKNZC Quarterly Newsletter: "JNZC NEWS" July 2018 issue.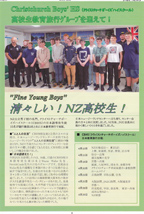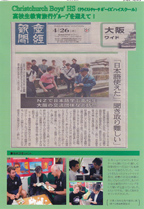 ●New Zealand Children's Art Exhibition

16 art works are now exhibitted at JNZC reference room.
Please have a look of spelendid art works by New Zealand Children!