Intercitizens Activities
●"Gardening Tour" to New Zealand
The Japan New Zealand Centre, as one of its people-to-people exchange activities, organised a "Gardening Tour" to New Zealand to look at beautiful gardens in Christchurch , the City known as "The Garden City of the World".
Right from the start of planning, Christchurch City Council rendered us a strong support . The tour was carried out in March 2006.
The people on the tour made a courtesy call to the City Council office and greeted the Deputy Mayor, Ms Carol Evans, who welcomed us warmly. She gave us a welcome speech and hosted a welcome tea for us. Deputy Mayor Evans told us about the City's policy for upkeeping the environment clean, and women's active roles in the society and so on.
The main features of this "Gardening Tour" were visits to the gardens of public organizations, corporations, and private homes which won prizes for this year. By arrangements of the Christchurch City Council, we had the best person to escort us, Mr Brian Briggs. He is the person from Christchurch Garden City Trust. Mr. Briggs' garden was designated as " Premier Garden for This Year" by both The Christchurch Horticultural Society and by The Christchurch Beautifying Association.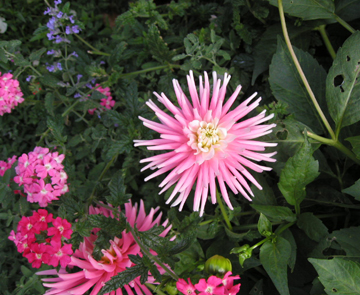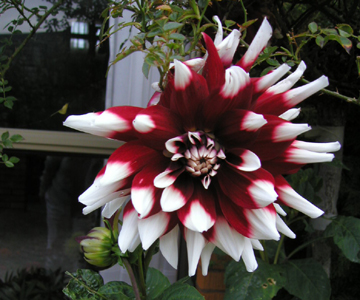 Rare Variety of Dahlias in Mr&Mrs Brigg's Garden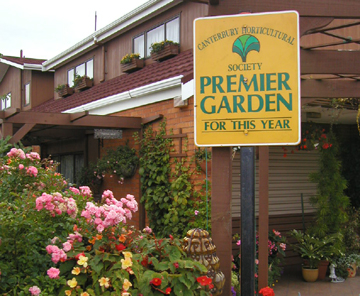 We enjoyed speaking with the owners of the private gardens and topics between gardening enthusiasts of both New Zealand and Japan were endless. The time ran so quickly and we were always rushing to our next appointments. The tour also included visits to the local garden centres where we saw the wide variety of colourful pots and tools in addition to flowers and plants. All the participants of the tour had a wonderful time. Each and every garden we visited reflected the efforts and the great labour that went into making those gardens. Here are the photographs that illustrate only a fraction of the beauty of the gardens we lookd at.
**********************************
Japan New Zealand Centre will further plan various intercitizens exchange such as trekking, kids camps, etc which can provide Japanese members with opportunities to come in touch with New Zealand people.
**********************************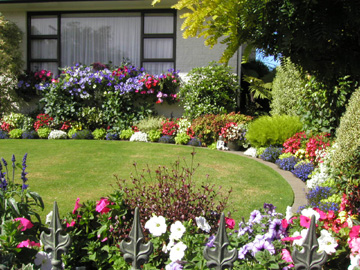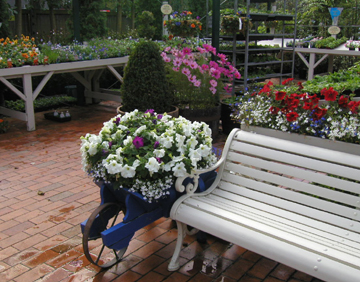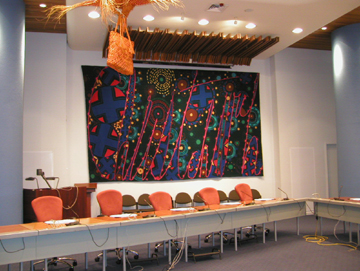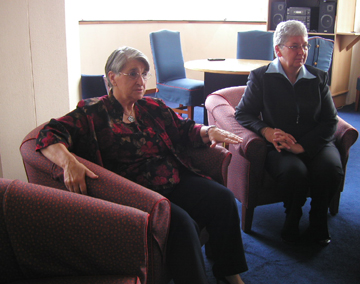 Above: Christchurch City Council, City Council Cof Room
Below: Deputy Mayor, Ms Carol Evans(left)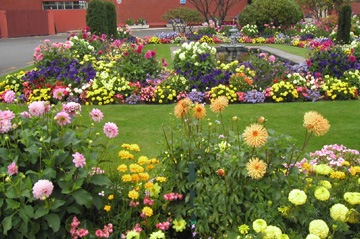 Premier Garden for 2006, Corporate Div," Sanitarium's"