【2006 Intensive JL Training Programme 】
Participants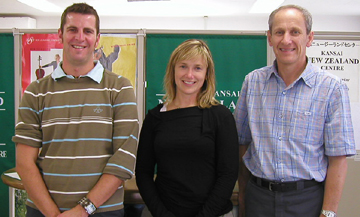 The New Zealand Teachers: (from left to right)
Mr Robert Boomer (Motueka South Elementary School)
Ms Angela Pedder (Raroa Normal Intermediate School)
Mr Mitchell Dieudonne (St Josephs Elementary School)
◆◆◆◆◆◆◆◆◆◆◆◆◆◆◆◆◆◆◆◆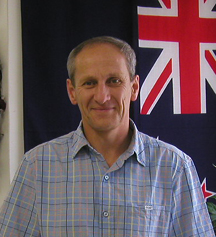 Mr Mitchell Dieudonne (St Josephs Elementary School)
It is said that you cant judge a book by its cover. My visit to Japan although it was brief, it was truly memorable. The hospitality shown to our group has been exemplary. Even though communicating at times was challenging, we were always treated with patience, helpfulness and courtesy. The visits to Koya San and Osakajo were extraordinary. The beautiful surroundings of Koya san were a huge contrast to the concrete and glass of a large metropolis. The visit to a local primary school revealed a Japan I did not expect. Instead of an authoritarian approach, the children receive an education in a nurturing environment, where humour and respect coexisted. It was obvious the students were proud of their heritage and culture as they demonstrated a range of traditional activities such as Kendo and making the rice balls. The opportunity to experience Japan first hand and not from a text book is irreplaceable. To be able speak to a person at the railway station for directions or asking someone for assistance makes it real。The full immersion experience has precipitated my desire to continue to learn to speak the language. It has also provided me with an increased enthusiasm to teach the students in my school about Japanese culture and language. I look forward to returning in the not too distant future.

**************************************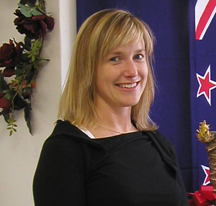 Ms Angela Pedder (Raroa Normal Intermediate School)
This trip to Japan has been a wonderful experience. While I have only been here just over one week, it feels like longer as I have had many new experiences and learnt a lot. The language classes have been worthwhile and enjoyable. It has been great to revise some of the vocabulary and structures I learnt at college, while also learning new ones. One event I was particularly grateful to experience was viewing the cherry blossoms at the Mint Bureau. The variety of blooms were gorgeous, and it was lovely to see them under the light of the lanterns. I found Shinsaibashi, Shinsaibashisuji and Dotombori to be amazing. I would love to come back and have more time to explore them and take everything in.

**************************************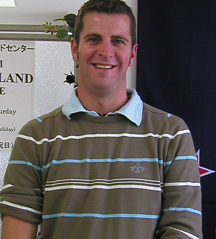 Mr Robert Boomer (Motueka South Elementary School)
I have enjoyed my experience in Japan. I will leave Japan with vivid memories of the people, way of life and the environment of a large city. The efficiency of the country has been one of my greatest challenges. Everything from the transport to the people runs like clockwork. This is a big change from New Zealand where things can be a little relaxed. If I were to spend time working and living in Japan, I would have to work on my time management—All the people I have met have been exceptionally helpful and will go out of their way to help you. My experience on this language course has fueled past interest and knowledge of the Japanese language. At the end of this year I will be sitting the Level 4 Proficiency Test in Japanese. I have learnt that total immersion is the best way to learn the vocabulary and sentence structures of another language. Back in NZ I intend to be using more vocabulary, so the students become familiar with the Japanese language. For example I will give more classroom instructions in Japanese.The school visit was the most surprising aspect. I had expected the school to have a strict environment. However, this was not so. The rapport between the students and staff was very similar to that of my school in New Zealand.